I CANNOT BELIEVE I FORGOT TO POST THIS IN FEBRUARY! (give me a little credit that it was a short month?...okay I guess not) Also... I'm posting this while I should be sleeping... or writing papers since they are all due this week! See how much I love you... or how much I love to procrastinate.
Skincare: The Face Shop - Clear Away Spot
source : http://www.sasa.com/shop/pimage/10034/106240112001n.jpg
So this is similar to a few other products I heard of before... the Mario Badescu Drying Lotion ... I bought this when I got a chance to head home for reading week and it seems to be working. It's pretty cool cause it basically seems to be a calamine lotion and acne treatment. You don't shake it as you can see with the "DO NOT SHAKE!". You simply dip your q-tip into the solution and put it on your acne.
I would suggest you to use this overnight.
Makeup: Bobbi Brown - Touch Up Stick
source: http://www.beautezine.com/wp-content/uploads/2011/10/Bobbi-Brown-Touch-Up-Stick.jpg
As the weather is getting warmer I have started to stop using my tinted moisturizer... probably also because I am getting lazier (okay, mainly because I left it in my apartment but when I went home I totally forgot... so I needed something to work in it's place!)
This is great and creamy! I love it :)
Other: This category keeps changing... I've decided to leave it blank this time. (I think the next time it might be drama/TV show since I've started going crazy again!
Quote:
source:
https://scontent-a-ord.xx.fbcdn.net/hphotos-ash3/t1/1620703_694423740601759_1499352296_n.jpg
Clothing: Canada Goose Jacket - Kensington Parka
source: http://www.canada-goose.com/wp-content/uploads/2012/08/2506L_Black.jpg
Okay... it definitely is getting warmer but there were a few days when it randomly dropped to FREEZINGness... right before it got warm for a week... then froze again. This jacket has gotten me through these cold cold winters and these long walks. YES, it's a lot for a jacket and there are alternatives... but this is actually super warm.
I think I got this 3 years ago, still keeps me warm to date :) (It better!)
Food: Bird's Nest Soup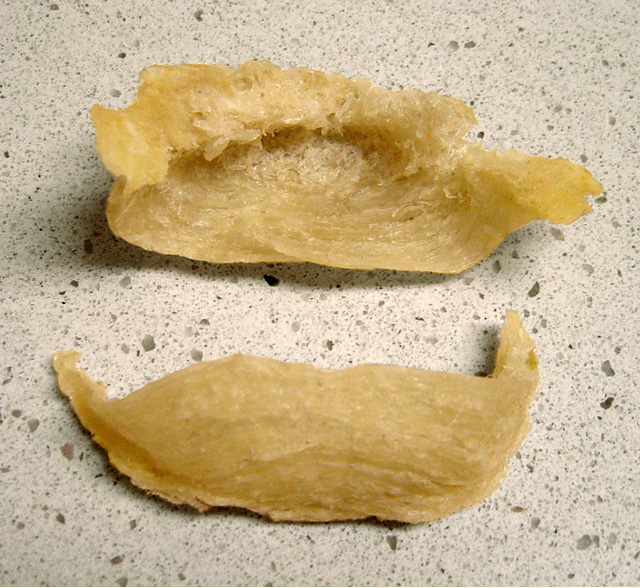 source: http://img.ksl.com/slc/2509/250918/25091879.jpg
This is probably the most interesting thing to add here. It is a delicacy in China and I like it made with rock sugar. Bird's nest is basically spit...... but it's supposedly very nourishing and good for your skin.
I honestly think this may just be my list of most expensive favourites up to date... but February just sorta happened I guess ;) As with February, let's just keep this list short!
Thoughtfully yours,
C.C.